The centre of seamless invoicing and payments
At Orbyt we are leading clients into the future of invoicing and payments with a strong core you can rely on. We make sure your business gets paid, painlessly and effectively.
Orbyt is a market-leading invoice and payment platform that offers an end-to-end integrated SaaS solution, converting the invoice to pay process with one single integration.
Seamless integration and connections
A fully integrated Software-as-a-Service, connecting the customer's ERP/CRM system to payments and invoice distribution.
Self-service portal
The self-service portal and APIs offers full control of document and invoice production, data validation, surveillance, business intelligence and tracking – all in real time.
Handles complexity with ease
Orbyt handles complexity with ease. Any data format, ERP, CRM or other software used across the industries we serve is handled. Receiving data from our customers, we optimise it in a way where it can be effectively used to deliver faster and simpler payment options.
Secure and certified
Orbyt is a strong core you can rely on – providing unparalleled uptime in a secure and certified environment.
Platform features
Onboarding – fully digital onboarding to recurring and invoice and payment methods.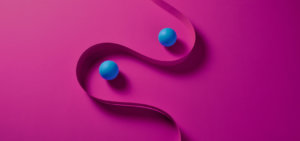 Digital onboarding to customer's preferred invoice method in the order flow. Let customers choose payment method among direct debits, e-Invoicing, recurring card payments, mobile wallets and more.
What to expect
Increase payment rate
Enrol customers to their preferred distribution channels and create recurring payments to increase payment rate.
Increase conversion
Increase conversion by offering a comprehensive selection of digital payment methods.
Increase customer loyalty
Recurring payments increase customer loyalty and satisfaction, and has a positive effect on churn.
One payment solution
Combine scheduled recurring payments with a one-off pre-payment upon onboarding without having to integrate several payment solutions.
Invoicing – Orbyt supports large enterprises and partners with all their invoice-related needs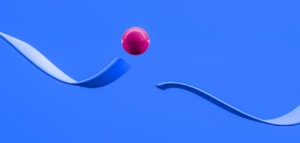 Leverage data on invoice receiver preference to dynamically distribute with precision and speed. Orbyt helps drive digitalisation, increase your cash flow, reduces the environmental footprint, while at the same time helping you reach customers in their preferred channel.
What to expect
Orbyt connects to all relevant document distribution channels
This enables you to distribute invoices, documents, and reminders in all relevant channels.
Global network of invoice channels
Orbyt is connected to a global network of invoice channels, suppliers and partners. Through Orbyt and our network you get access to digital invoicing, mobile invoicing, direct debit, digital mailboxes, reconciliation services and digital archiving, across markets.
Optimize customer communication
Orbyt provides a responsive invoice design where you can personalize customer communication and collect data.
Payments – comprehensive coverage of payment acceptance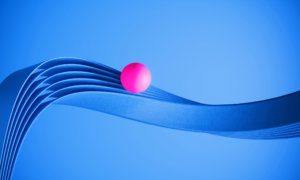 Reach your customers in their preferred device/channel and provide a smooth setup. Orbyt can combine distribution data with payment data. This will give your customers the possibility to pay the invoice immediately through payment methods like direct debit, credit cards, mobile wallet, account2account payments and more. This will streamline and strengthen the customer journey and increase customer satisfaction.
What to expect
Simple and effortless
Distribute invoices with a link to an intuitive payment page that lets your customers pay invoices in a simple and effortless way.
Customer preferences
Automatically distribute personalised dunning letters and reminders based on payment status data from invoices with different payment options based on customer preferences.
One integration across geographies
Handle complexity in payments with ease through automatic retries if payment fails, dynamic prioritisation of payment methods and offering one integration across geographies.
First published 17 February 2023, updated 21 February 2023.
Get started with Orbyt
Scalable technology
Comprehensive applications and services
Multi-channel
Multi-country