On the back of consistent growth across the Nordics and with growing opportunities in the European market, Orbyt are thrilled to shine a spotlight on our newest offices in the United Kingdom.
Orbyt expanded into the UK at the end of 2022 and has since been building an experienced and skilled team. With that team now fully in place, they will be using that experience to bring the future of billing and payments to the UK market through our highly adaptable SaaS based billing and collections platform.
Headed up by Harvey Hieke, the UK team will be working to engage businesses across the UK, helping them to understand how Orbyt can improve communication and billing across their existing customer base, simplifying the customer journey whilst at the same time reducing costs and improving cashflow.
"We've ambitious plans for the UK…."
– says Harvey Hieke, Client & Business Development Director, Orbyt UK.
"We will be focusing our efforts to build on our existing relationships within the market, creating new partnerships, establishing new opportunities, and helping to increase brand awareness for Orbyt in the UK"
– continues Harvey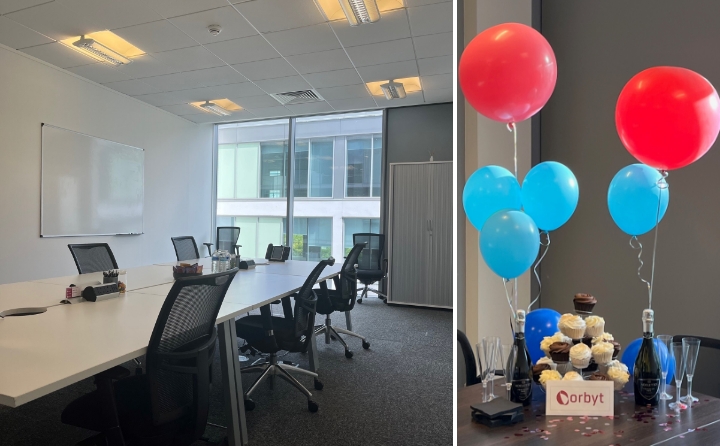 Meet the Team
With over 120 years experience between them, the team bring a wealth of experience to the table.
Harvey Hieke – Client & Business Development Director
email: harvey.hieke@orbyt.tech | LinkedIn
With over 35 years of sales and business development experience, Harvey has a deep understanding of the industry and a proven track record.
Tracy Ridgard – Sales Manager – UK
email: tracy.ridgard@orbyt.tech | LinkedIn
Tracy is an experienced sales manager with over 10 years of experience. She is a highly motivated and results-oriented individual with a strong customer focus and a proven track record of success working with businesses of all sizes.
Jamie Taylor – Solution Architect
email: jamie.taylor@orbyt.tech | LinkedIn
With 20+ years of experience in both Accounting and Software, Jamie brings a wealth of experience to the team.
Anthony Sharpe – Sales Manager – UK
email: Anthony.Sharpe@orbyt.tech
Anthony has over 20 years' experience in the mailroom, print and technology sectors. He has worked with a wide range of UK businesses and organisations, from FTSE 100 companies to small charities, to help bring their business objectives into focus.
Reena Sharma – Project Manager
email: Reena.Sharma@orbyt.tech | LinkedIn
With a 24-year career in the digitization industry, Reena brings extensive expertise in implementing P2P automation solutions using Agile and Scrum methodologies, supported by strong technical skills.
First published 10 August 2023, updated 11 August 2023.
Get started with Orbyt
Scalable technology
Comprehensive applications and services
Multi-channel
Multi-country